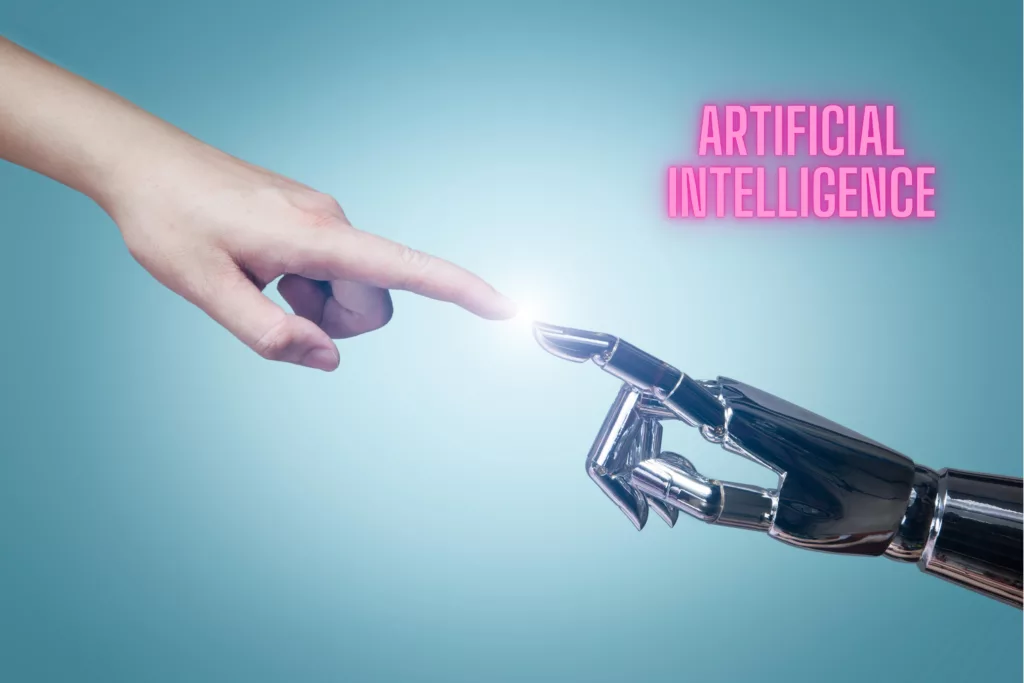 How Can Artificial Intelligence Boost Productivity and Sales?
Artificial intelligence (AI) has the potential to significantly boost productivity and sales in various ways. Here are some keyways AI can contribute to increasing productivity and driving sales growth:
1. Automating Repetitive Tasks:
AI can automate repetitive and time-consuming tasks, freeing up employees to focus on more strategic and high-value activities. By using AI-powered tools to handle data entry, report generation, and other administrative tasks, employees can allocate their time and energy to more critical tasks such as customer engagement, lead generation, and closing deals.
2. Enhancing Customer Insights:
AI can analyse vast amounts of customer data and generate valuable insights. By leveraging machine learning algorithms, businesses can gain a deeper understanding of customer preferences, behaviour patterns, and buying habits. These insights enable companies to personalize their marketing and sales efforts, offer targeted product recommendations, and deliver personalized customer experiences, ultimately driving higher sales conversion rates.
3. Improving Sales Forecasting:
AI can analyse historical sales data, market trends, and other relevant factors to generate accurate sales forecasts. By leveraging predictive analytics, businesses can anticipate market demands, optimize inventory management, and align their sales strategies accordingly. Accurate sales forecasting enables companies to make data-driven decisions, allocate resources effectively, and avoid stockouts or overstocking, leading to improved productivity and increased sales.
4. Enabling Intelligent Pricing Strategies:
AI can optimize pricing strategies by considering various factors such as market demand, competitor pricing, customer behaviour, and product performance. By leveraging dynamic pricing algorithms, businesses can adjust prices in real-time to maximize revenue and profitability. AI-powered pricing strategies can also identify price-sensitive customers and offer personalized discounts or promotions, increasing sales conversion rates.
5. Personalizing Customer Interactions:
AI-powered chatbots and virtual assistants can provide personalized customer support, answer inquiries, and offer product recommendations. These intelligent assistants are available 24/7, ensuring prompt and consistent customer service. By offering personalized experiences, businesses can enhance customer satisfaction, build loyalty, and increase sales.
6. Streamlining Sales Processes:
AI can streamline sales processes by automating lead scoring, opportunity management, and follow-ups. By leveraging AI-powered tools, businesses can identify high-potential leads, prioritize sales activities, and automate workflows. This streamlining enables sales teams to focus on the most promising opportunities, resulting in increased productivity and improved sales outcomes.
7. Sales Performance Analytics:
AI can analyse sales data and provide real-time insights into sales team performance. By tracking key performance indicators (KPIs) such as conversion rates, deal closure times, and revenue per salesperson, businesses can identify areas for improvement, provide targeted coaching and training, and optimize sales strategies. These data-driven insights help sales teams enhance their productivity and achieve better sales results.
Conclusion
In conclusion, artificial intelligence offers numerous opportunities to boost productivity and sales. By automating tasks, providing customer insights, improving sales forecasting, enabling intelligent pricing, personalizing customer interactions, streamlining processes, and leveraging sales performance analytics, businesses can drive productivity, enhance customer experiences, and achieve significant sales growth. Embracing AI technologies allows organizations to stay competitive, adapt to evolving market dynamics, and capitalize on new opportunities in the digital age.