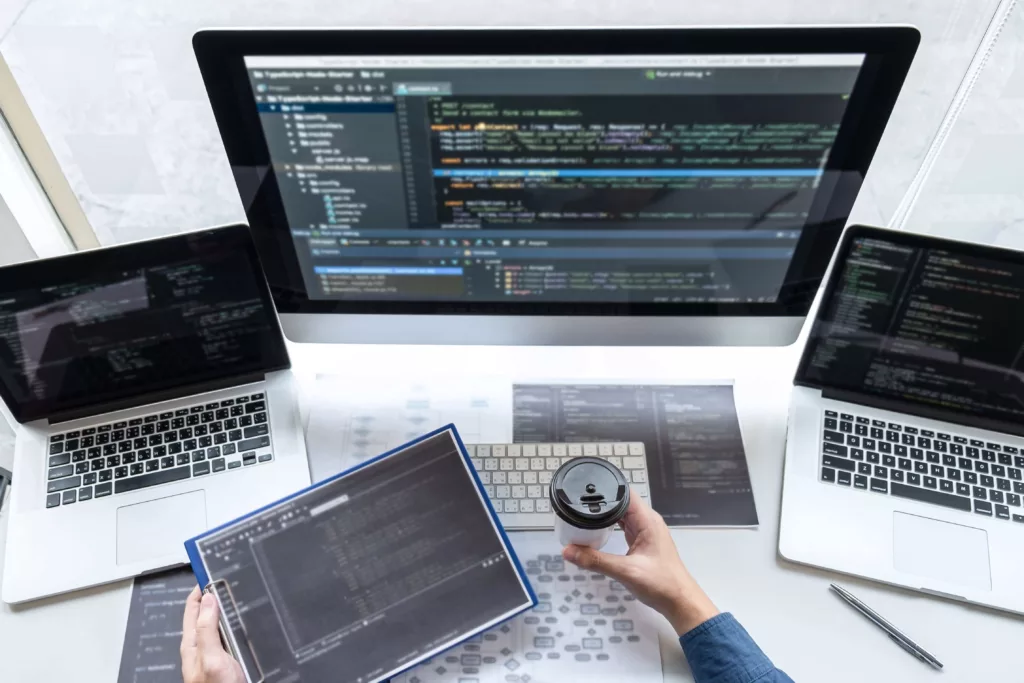 Importance of having your own business website
In today's digital age, having a website has become essential for any business or individual who wants to establish a strong online presence. A website not only provides credibility to your business but also serves as a platform to showcase your products or services to a global audience. However, website development can be a daunting task, especially if you're new to the field. In this blog, we'll discuss the steps involved in website development and the key factors to consider when building a website.
Step 1: Define your goals.
Before you start building your website, you need to define your goals. What do you want to achieve with your website? Is it to showcase your products or services, generate leads, increase sales, or simply provide information to your visitors? Once you have a clear understanding of your goals, you can start planning your website accordingly.
Step 2: Choose a domain name and hosting.
Your domain name is the address of your website, and it's important to choose a name that is memorable and easy to spell. Once you have chosen your domain name, you need to choose a hosting provider to host your website. Hosting providers offer different types of hosting plans, including shared hosting, VPS hosting, and dedicated hosting. Choose a hosting plan that suits your needs and budget.
Step 3: Design your website.
The design of your website plays a crucial role in attracting and retaining visitors. You can choose to design your website from scratch or use a website builder. Website builders such as Wix, Squarespace, and Weebly offer easy-to-use templates that you can customize according to your needs. If you choose to design your website from scratch, you'll need to have knowledge of HTML, CSS, and JavaScript.
Step 4: Develop your website.
The development stage involves turning your website design into a functional website. This includes writing code, creating a database, and integrating third-party tools such as payment gateways and social media platforms. If you're not familiar with coding, you can hire a developer to do the job for you.
Step 5: Test your website.
Once your website is developed, it's important to test it thoroughly to ensure that it works as expected. This includes checking the website's functionality, speed, and compatibility with different browsers and devices. You can use tools such as Google PageSpeed Insights and GTmetrix to check your website's speed and performance.
Step 6: Launch your website.
Once your website is tested and ready, it's time to launch it. You can either do a soft launch or a full launch, depending on your preference. A soft launch involves launching your website to a small group of users, while a full launch involves launching your website to the public.
Key factors to consider when building a website.
User experience: Your website should be easy to navigate and provide a seamless user experience to your visitors.
Mobile responsiveness: Your website should be optimized for mobile devices to ensure that it looks and works great on all devices.
Search engine optimization (SEO): Your website should be optimized for search engines to ensure that it ranks high in search engine results pages (SERPs).
Content: Your website's content should be informative, engaging, and relevant to your target audience.
Security: Your website should be secure to protect your visitors' data and prevent hacking attempts.
In conclusion, website development is a complex process that involves multiple stages, including goal definition, domain name and hosting selection, website design, website development, testing, and launch. When building a website, it's important to consider factors such as user experience, mobile responsiveness, SEO, content, and security to ensure that your website stands out and serves its purpose effectively.